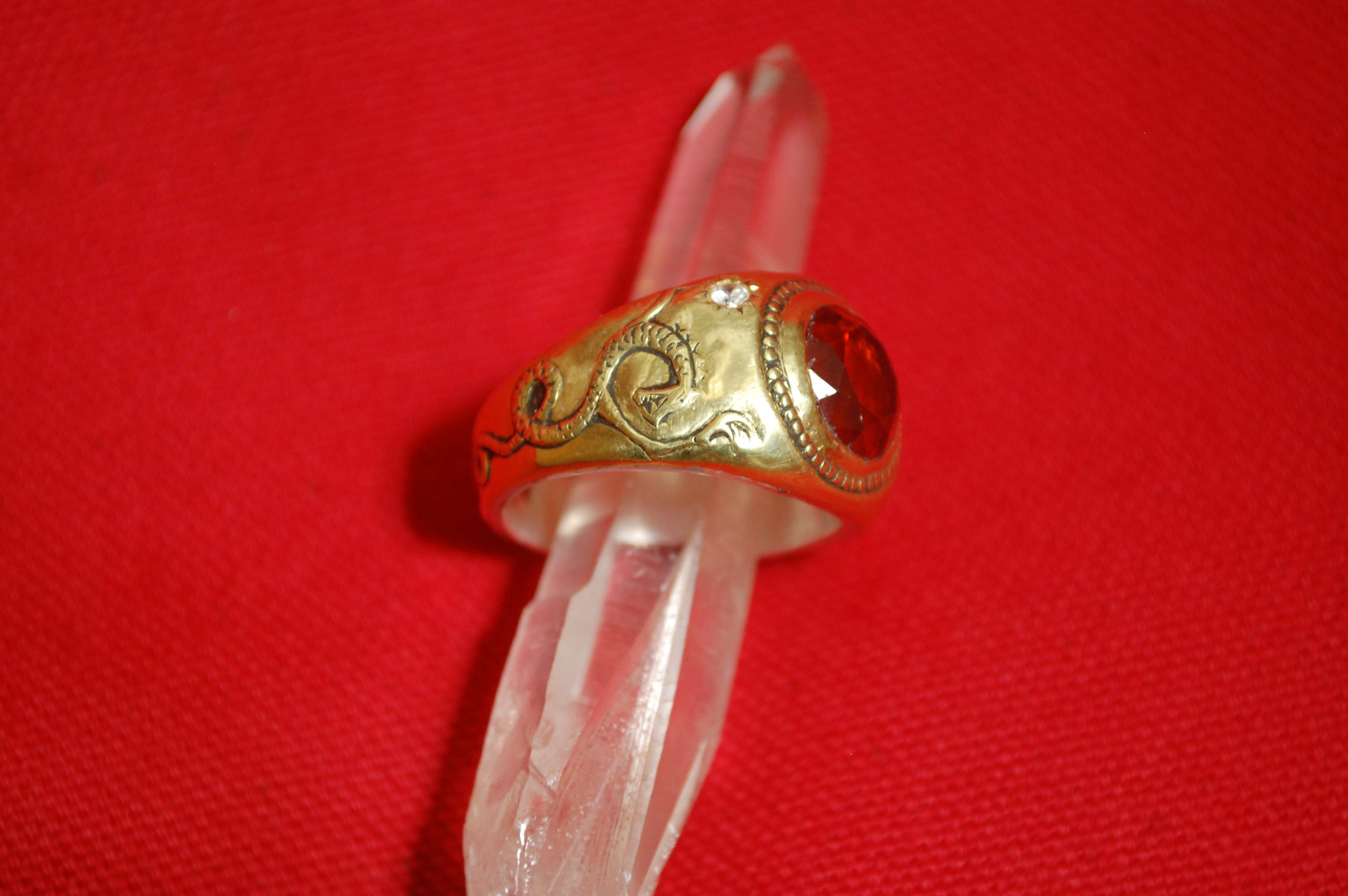 Dragon's Eye
This amazing ring is hand made and hand engraved by Native Jeweler and Artist David Lonebear Sanipass.
This is a unique and one of a kind piece. There is a dragon relief carving, with a diamond chip, and features a red garnet center. There is a medicine wheel representing the four directions and the universal feather of knowledge.
This Bronze (which includes 2% Gold) has a Fine Silver (99.9%) inner liner.
sold out